High Africa has many different activities to chose from. They are designed to challenge the problem solving capabilities of a group, with a test of their ability to work cohesively. Not all our activities are physical, which allows the less athletic participants to come to the fore. The programmes are carefully structured so that everybody participates. 
These activities include the following: 
 Long Walk to Freedom

 The Combat Wall

 Puzzle Bridge

 The Minefield

 Python Path

 The Snake Pit

 Formula 1

 Human Foosball

 Frisbee Golf

 Canoe Relay Races

 Missionaries and Cannibals

 Orienteering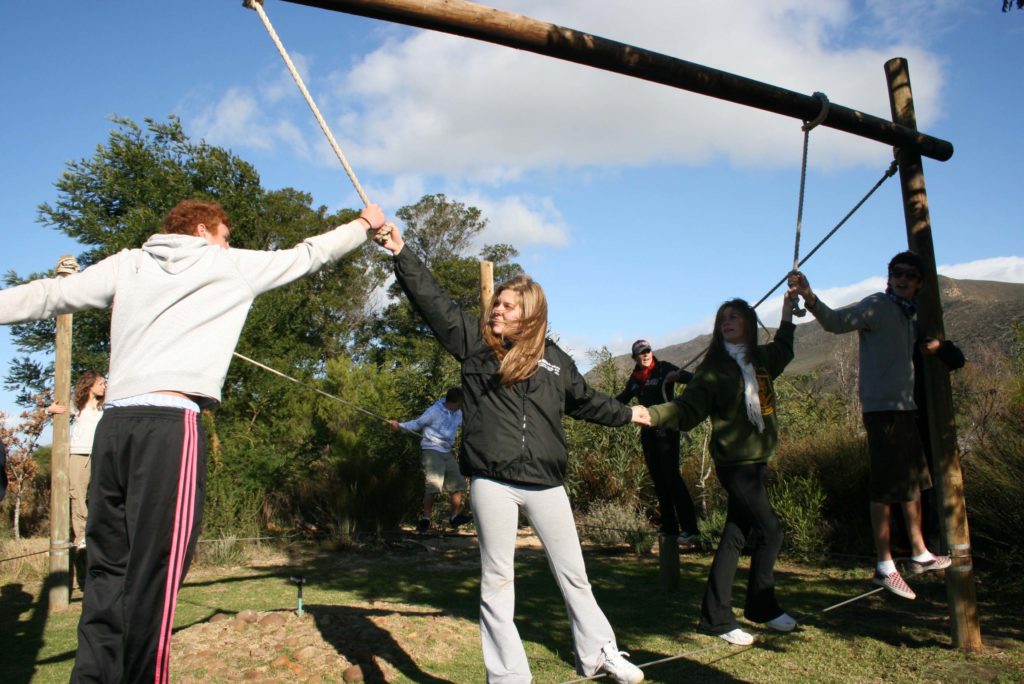 High Africa also has developed a huge repertoire of fun games which can be played. In most cases these games have an underlying purpose and are brought into the programme where appropriate as ice-breakers, "getting to know each other", time fillers etc. 
Games include: 
The Waiters Game

Tyre Pyramid

Volleyball

Thumb Puzzles

Golf Ball Maze

Minute to Win It

The Pipe Line