thoughtfully designed adventures
School camps and corporate team building getaways are supported by action-packed activities that will help to build confidence and trust within groups in an atmosphere of risk-taking, but with safety our highest priority. Participants learn about themselves and colleagues through a variety of stimulating and challenging activities designed to improve communication, co-operation and leadership.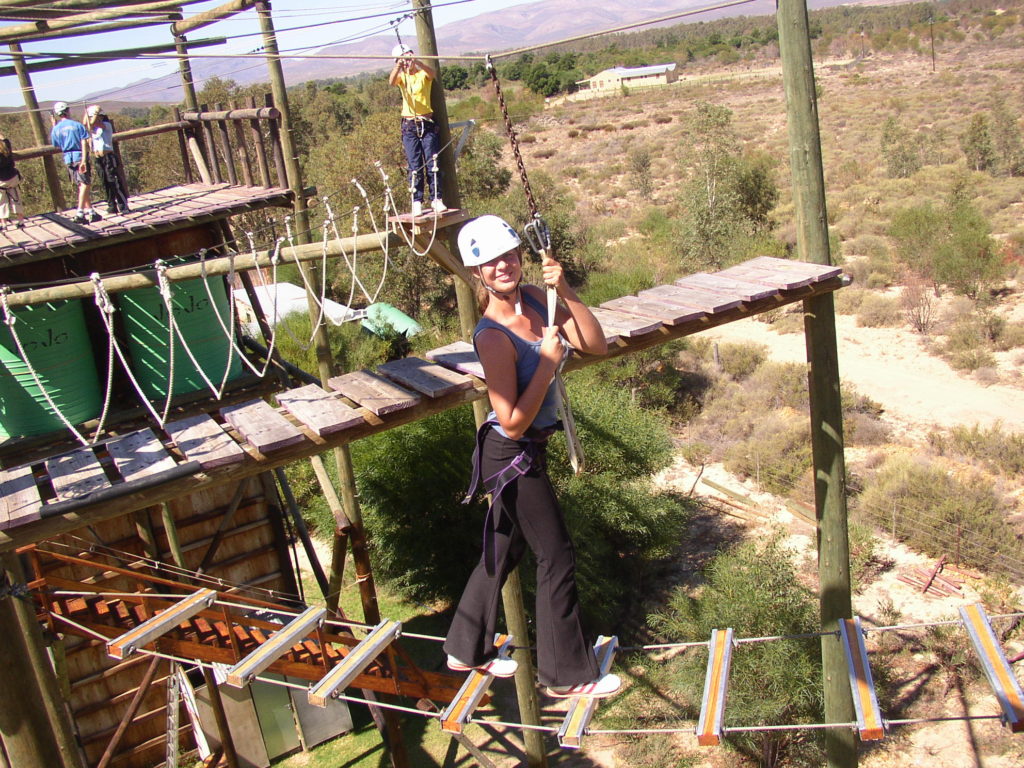 High ropes course
The High Ropes Course at High Africa is one of the most exciting and challenging in the country. Operating 12 meters above ground, the course is constructed within a massive, interlinked pole structure covering a 50 meter span.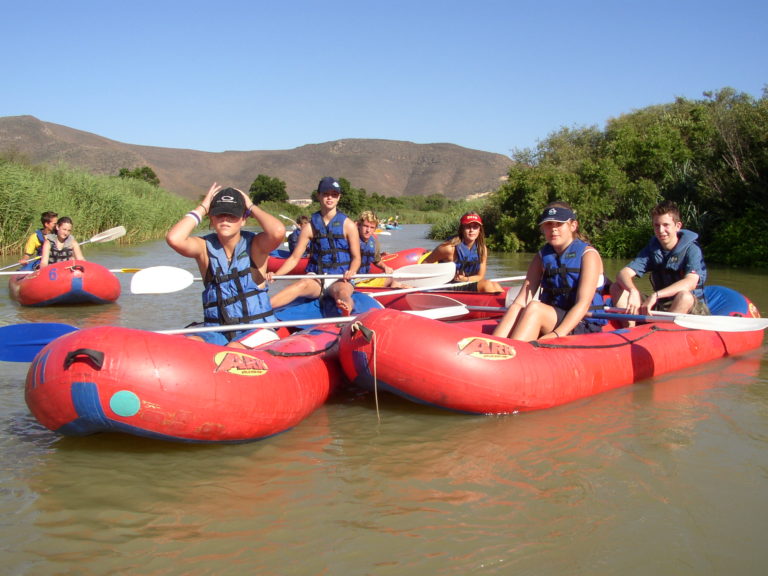 canoeing
The Breede River winds through the Worcester winelands at the foot of the Langeberg mountain range. From High Africa, you will enjoy the many moods of the river. Fast flowing channels, dark gentle pools and fast surging streams.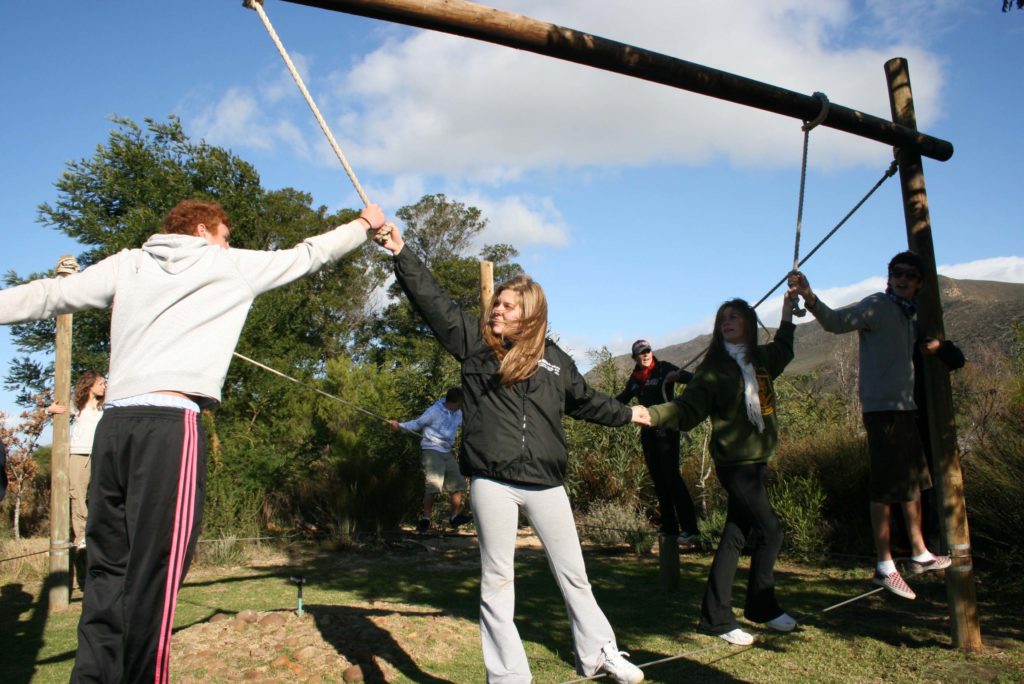 team building
High Africa has many different activities to chose from. They are designed to challenge the problem solving capabilities of a group, with a test of their ability to work cohesively.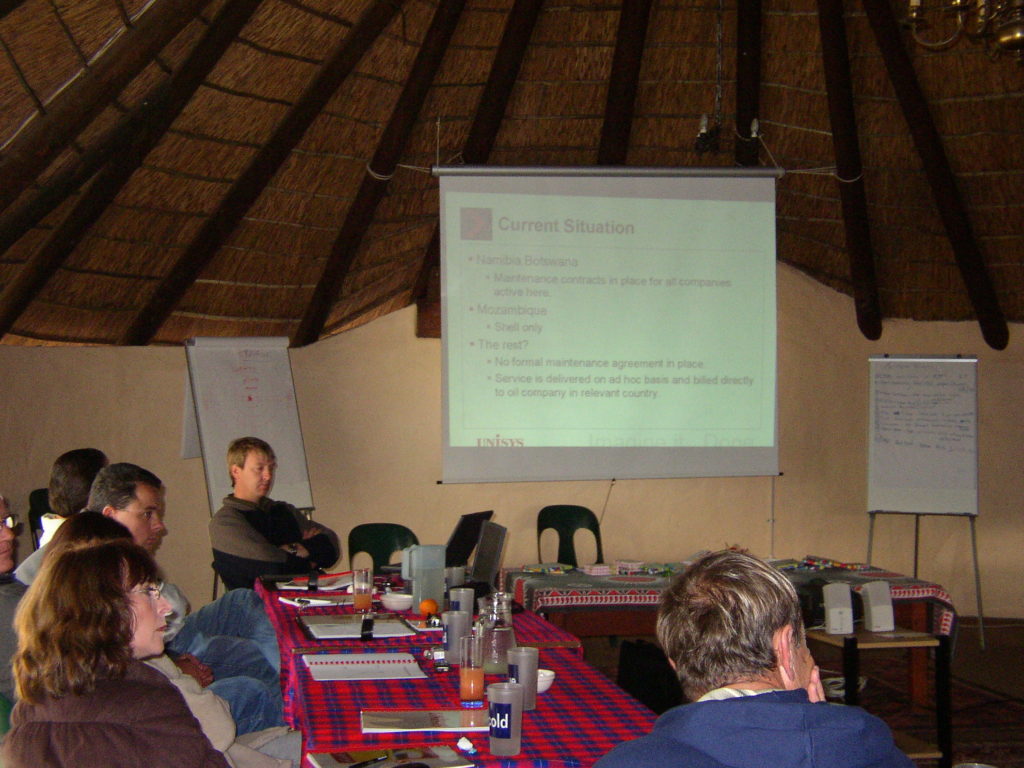 conferencing
High Africa has a thatched conference hall, capable of seating up to 60 guests cinema style, which can be used for conferencing or other functions. This conference venue has a data projector; white board, and flip charts for your convenience.
why take children on outdoor experiential learning programmes?
Over the years we have seen how children benefit from being in the outdoors and working as teams. We believe that the following happens when children are allowed to learn and develop outdoors:
Attitudes to learning improve
Imagination and problem solving skills improve
Happiness, self-confidence and overall mood improves
The ability to focus on the task at hand increases
Frustration and aggression decreases
Physical health and fitness improves
Appreciation for the outdoors and consideration for the preservation for nature is fostered
Positive attitudes created outdoors are often brought back into the classroom
High Africa as a
Wedding Venue